News — 2019
SMBC Aviation Capital hosts sixth annual trade investor seminar in Japan
01/11/2019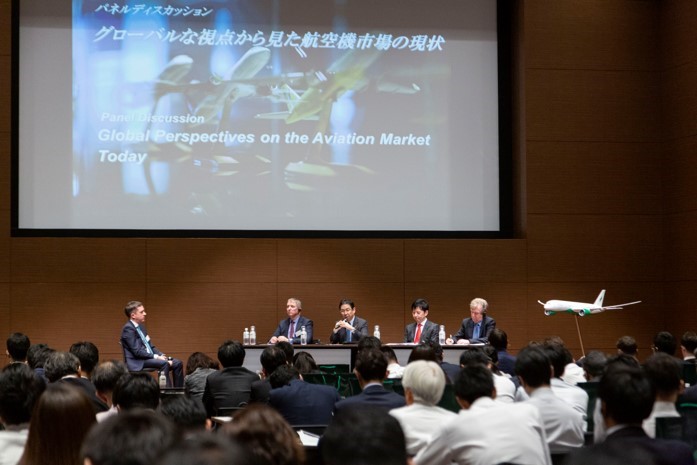 SMBC Aviation Capital, in conjunction with its shareholders, SMBC and SMFL, has hosted its sixth annual trade investor seminar in Tokyo, Japan.The event attracted approximately 250 attendees representing JOL investors, JOLCO equity investors, regional Japanese banks and investors in SMBC AC's new aviation investment fund, GAEL. Airbus and the Japanese airline, JAL, also participated in a panel discussion on the aviation industry, which debated issues such as the resilience of airlines, airport capacity and climate change.
Other presentations at the seminar included one on narrowbody values, the GAEL investment fund and a case study on SMBC AC's successful repossession of its aircraft from Jet Airways.
Michael Weiss, Head of Aircraft Trading, SMBC Aviation Capital said, "This year's seminar provided SMBC Aviation Capital with an opportunity to showcase our new aviation investment fund, as well as present some useful insights into narrowbody valuations and repossessions. We were delighted that Airbus and JAL participated in an interesting panel discussion on the aviation market today and the challenges and opportunities that exist. Japan continues to display its potential as a growth market for aviation investment and, together with our shareholders, SMBC Aviation Capital will work to expand and deepen our commitment to this market."