News — 2023
SMBC Aviation Capital closes $1bn senior unsecured bond offering
26/07/2023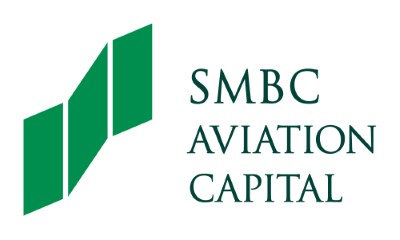 Largest issuance in the company's history and the first 10-year bond offering by SMBC Aviation Capital

Offering priced at US Treasuries plus 195 basis points with a peak orderbook of $4.9bn
Dublin, 26 July 2023: SMBC Aviation Capital, one of the world's leading aircraft leasing companies, today announced that its wholly owned subsidiary, SMBC Aviation Capital Finance DAC, has closed the sale of $1 billion ten-year senior unsecured notes at a principal amount of 5.70% (the "Notes"). The Notes are fully and unconditionally guaranteed by SMBC Aviation Capital.
The bond placement – priced at US Treasuries plus 195 basis points – represents SMBC Aviation Capital's second bond issuance in 2023 after the successful issuance of five-year senior unsecured notes in May 2023. It is the company's eighth successful bond offering following its debut capital markets issuance in July 2016. 
The $1.65 billion raised by SMBC Aviation Capital in the capital markets this financial year demonstrates the importance of the company's bond programme in the business's capital structure, allowing access to debt at different points of the tenor curve. This latest transaction represents the company's largest bond issuance to date, underlining investor appetite for exposure to the business and further strengthens  the company's strong financial position.
Aisling Kenny, Chief Financial Officer, SMBC Aviation Capital, said: "This bond issuance is the first 10-year bond offering by the business since the inception of our bond programme in 2016. The strength and size of the orderbook for this issuance demonstrates the investor appetite for SMBC Aviation Capital at all points of the tenor curve. Our ability to access long term debt at competitive pricing, along with our ongoing strong shareholder support, is a key competitive advantage for SMBC Aviation Capital."
SMBC Aviation Capital is the second largest aircraft lessor globally by number of aircraft and benefits from the strong support of its shareholders Sumitomo Mitsui Financial Group and Sumitomo Corporation. SMBC Aviation Capital has a high-quality global airline customer base with a portfolio comprising 83% narrow-body aircraft and 63% new technology aircraft (by net book value). SMBC Aviation Capital has a strong capital position and holds an A- and BBB+ rating with S&P and Fitch respectively, reflecting the long-term strength of its business.
-ends-
For more information please contact:
Conor Irwin, SMBC Aviation Capital                +353 87 381 6106
Dara O'Sullivan, SMBC Aviation Capital         +353 86 021 0135
Ellen Sherry, SMBC Aviation Capital               +353 86 782 5906
    
Richard Webster-Smith, FGS Global               +44 20 7251 3801
Theo Davies-Lewis, FGS Global                      +44 20 7251 3801
For Investor enquiries, please contact:
Mark Allen, SMBC Aviation Capital                  +353 87 226 3622